Close yet a world away.
With nearly 30,000 islands, islets and rocks - from Öregrund in the north to Landsort in the south - each with its own character. Let us help you where to go!
NEWS!
Download Stockholm Archipelago News & Highlights 2021. A selection of new accommodation, activities and attractions in the Stockholm Archipelago.
Also take a look in our new manual: The Magical Season One of the best times to visit our beautiful archipelago is towards the end of August and early fall, when the seasonal guests return to Stockholm and the true locals come back to enjoy the archipelago. The colors shift and the pace slows down but the water is still warm and the ferries run frequently.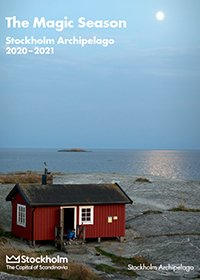 To help you plan and package the archipelago all year around, see and download the Company Manual 2020-2021 for Stockholm Archipelago: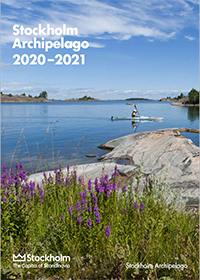 Looking for text and images related to Stockholm Archipelago? See Visit Stockholm's Toolbox and Stockholm Mediabank. Feel free to use and download any or all material.
For more inspiration and information go to Stockholm Archipelago and feel free to contact us with your request, we will be happy to help you.